This project is a visual concept that underlines the storyline as well as a high-quality, hand-drawn design for an interactive children's book app for Atnovus, Switzerland. In addition, all characters had to be ready for animation.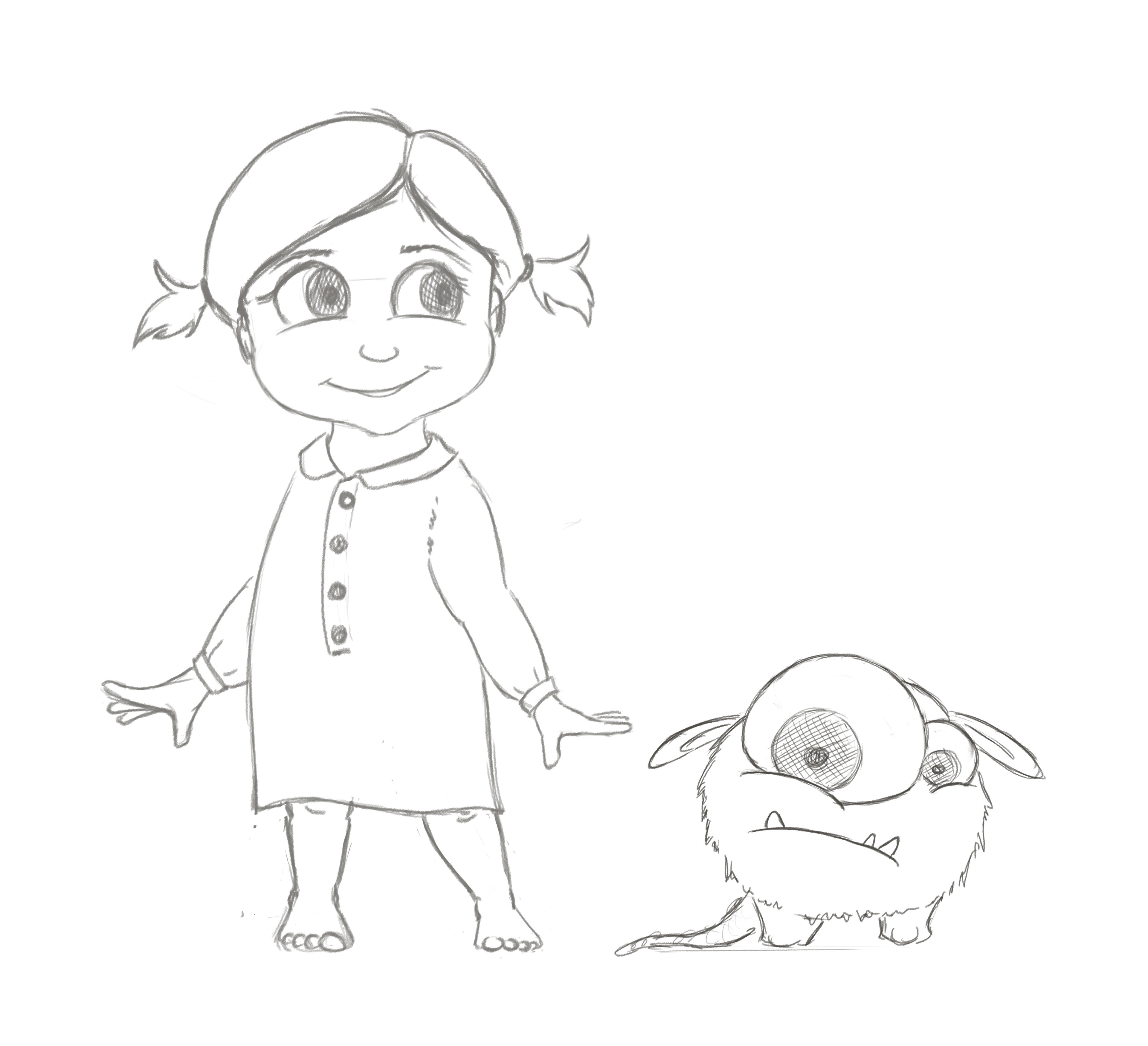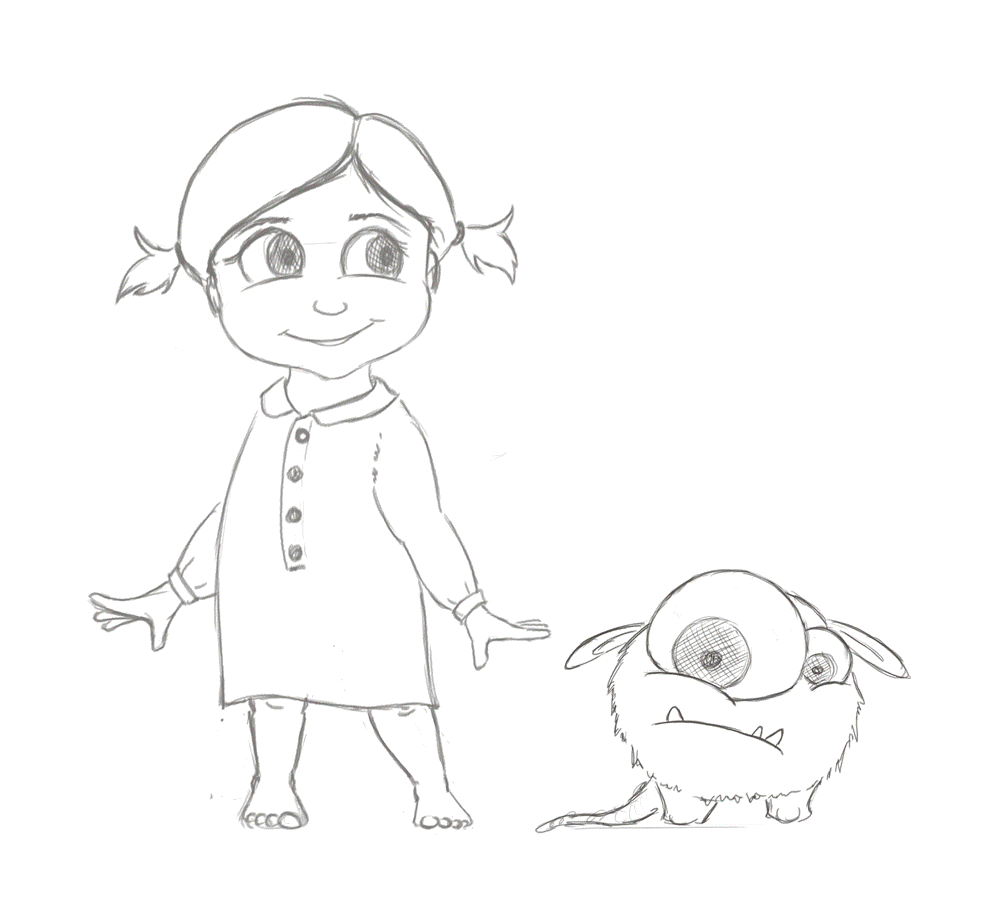 The "cuteness factor"
The story tells of how Matylda, a brave little girl, and the chicken-hearted monster from the closet became friends. The characters are intended to be cute, lovable, and suitable for children: the classical scheme of childlike characteristics with big, round heads and big eyes.
The look seems slightly exaggerated and has a picturesque,analog drawn appearance. The colors are chosen bright and vivid.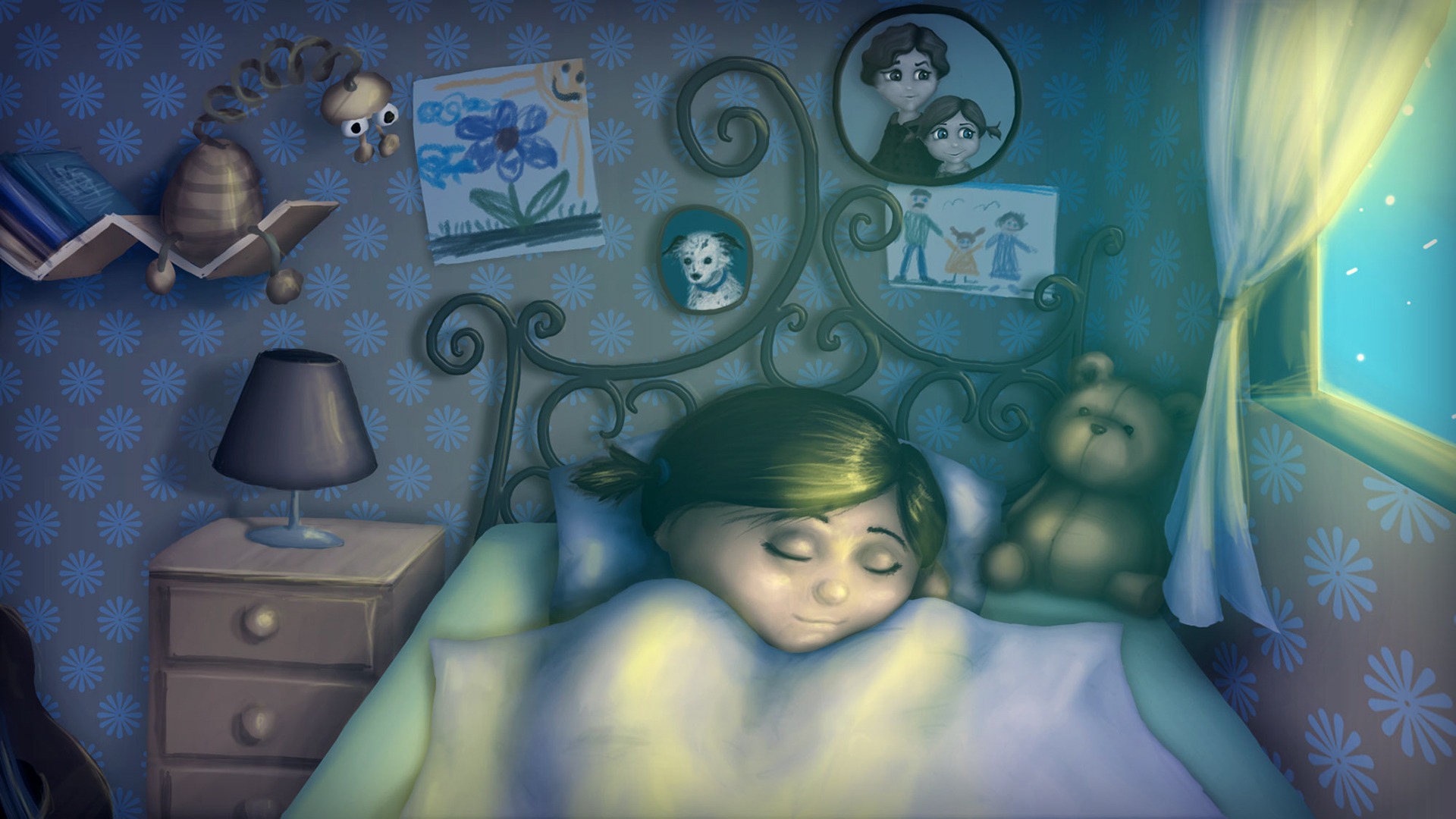 Tools
Pen & Paper, Adobe Photoshop on a Wacom Cintiq