The employees of a company wanted a cute, personal poetry book for their colleague's birthday. They prepared four themes with funny questions and tasks.
After printing everbody completed one side with photos, sketches, stickers, answers.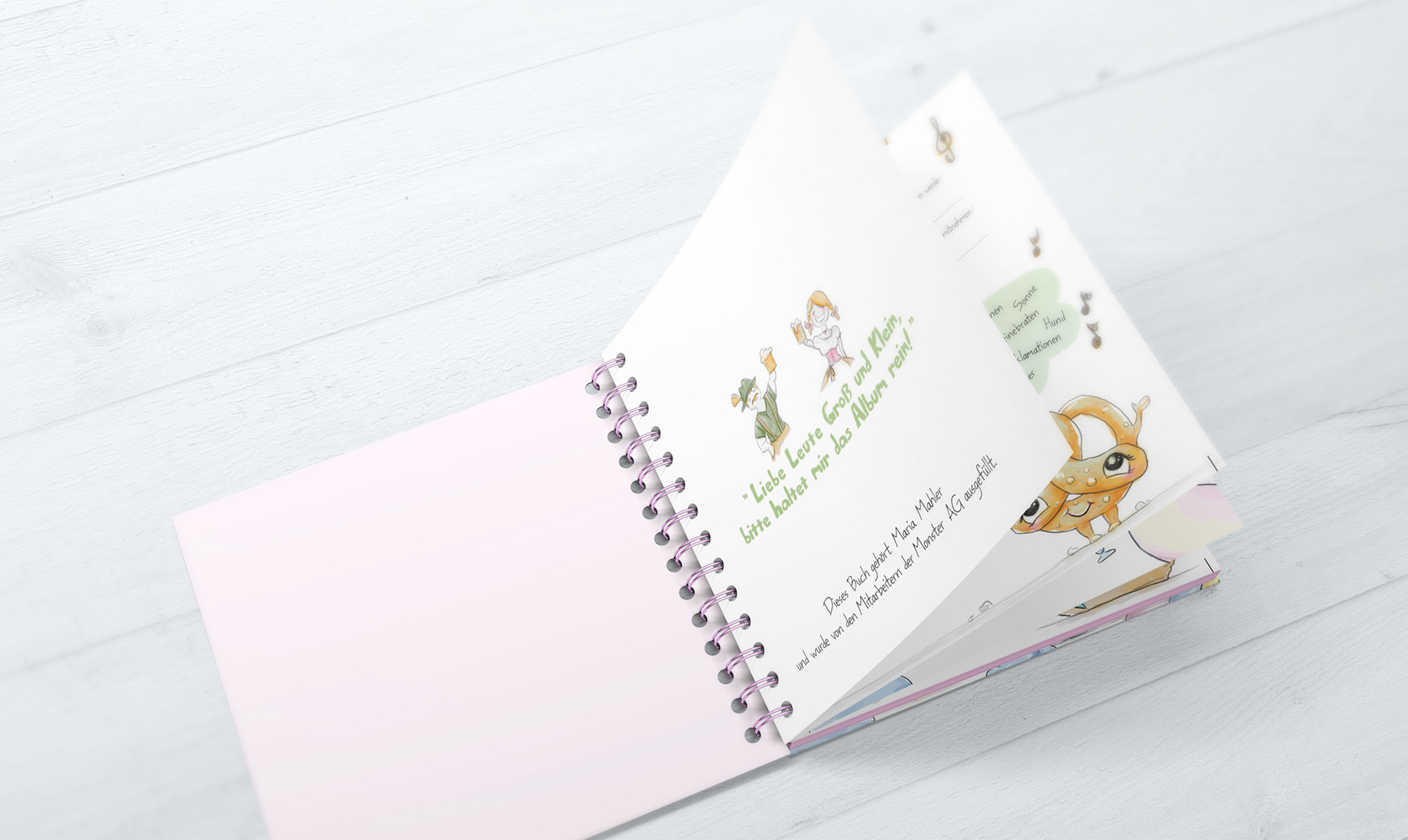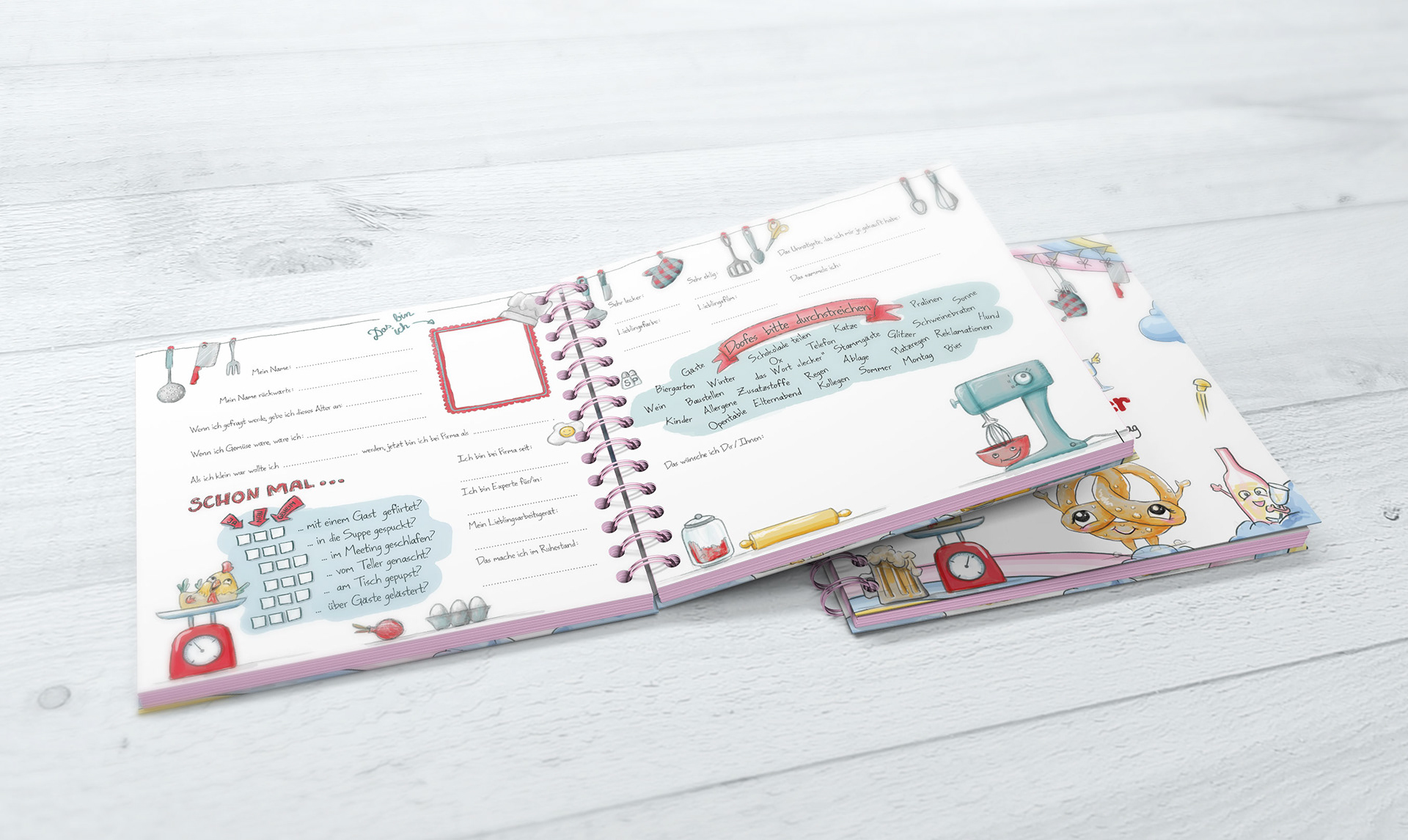 The result was a lovely present that will surely remain long in the recipient's memories.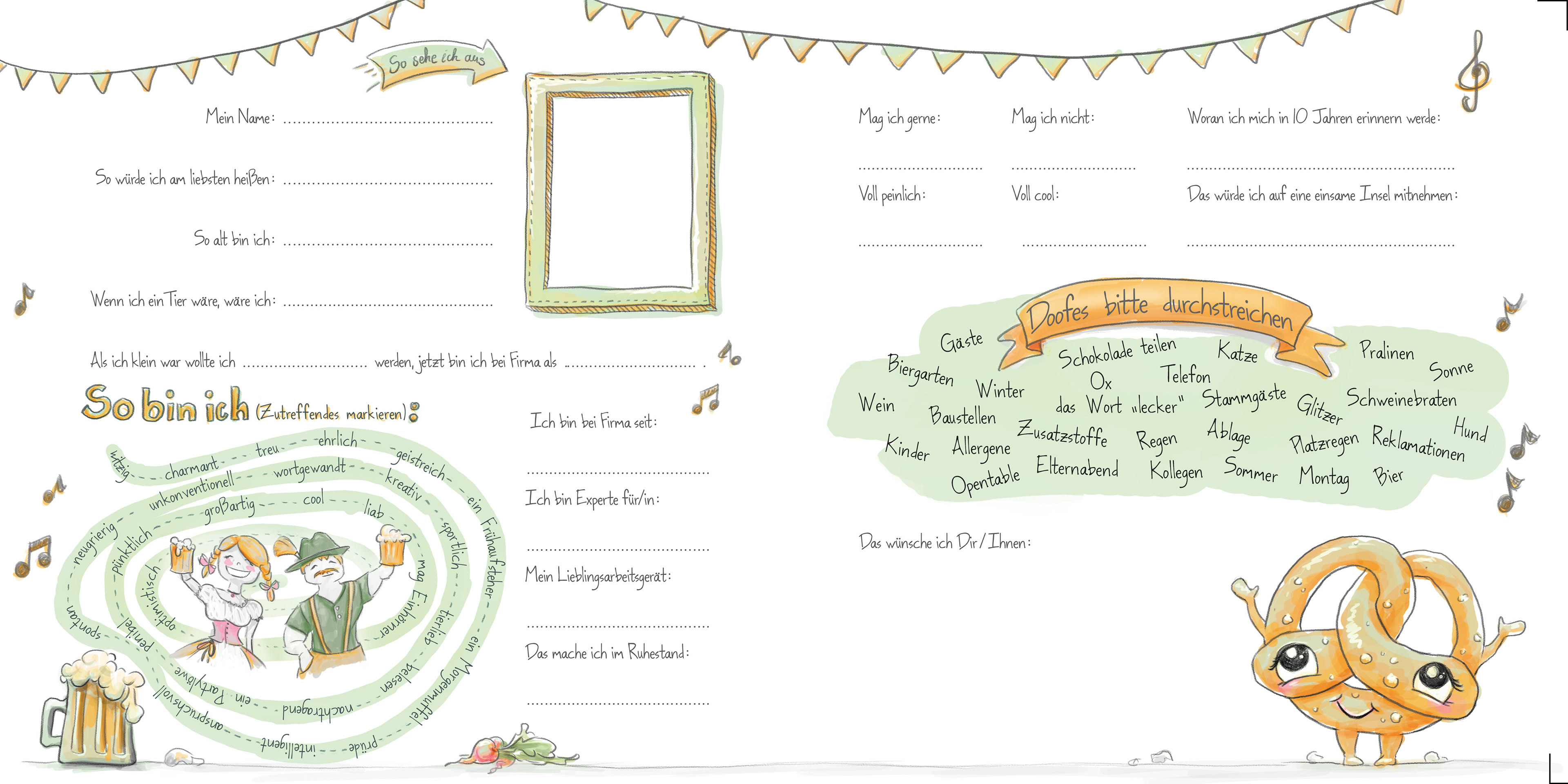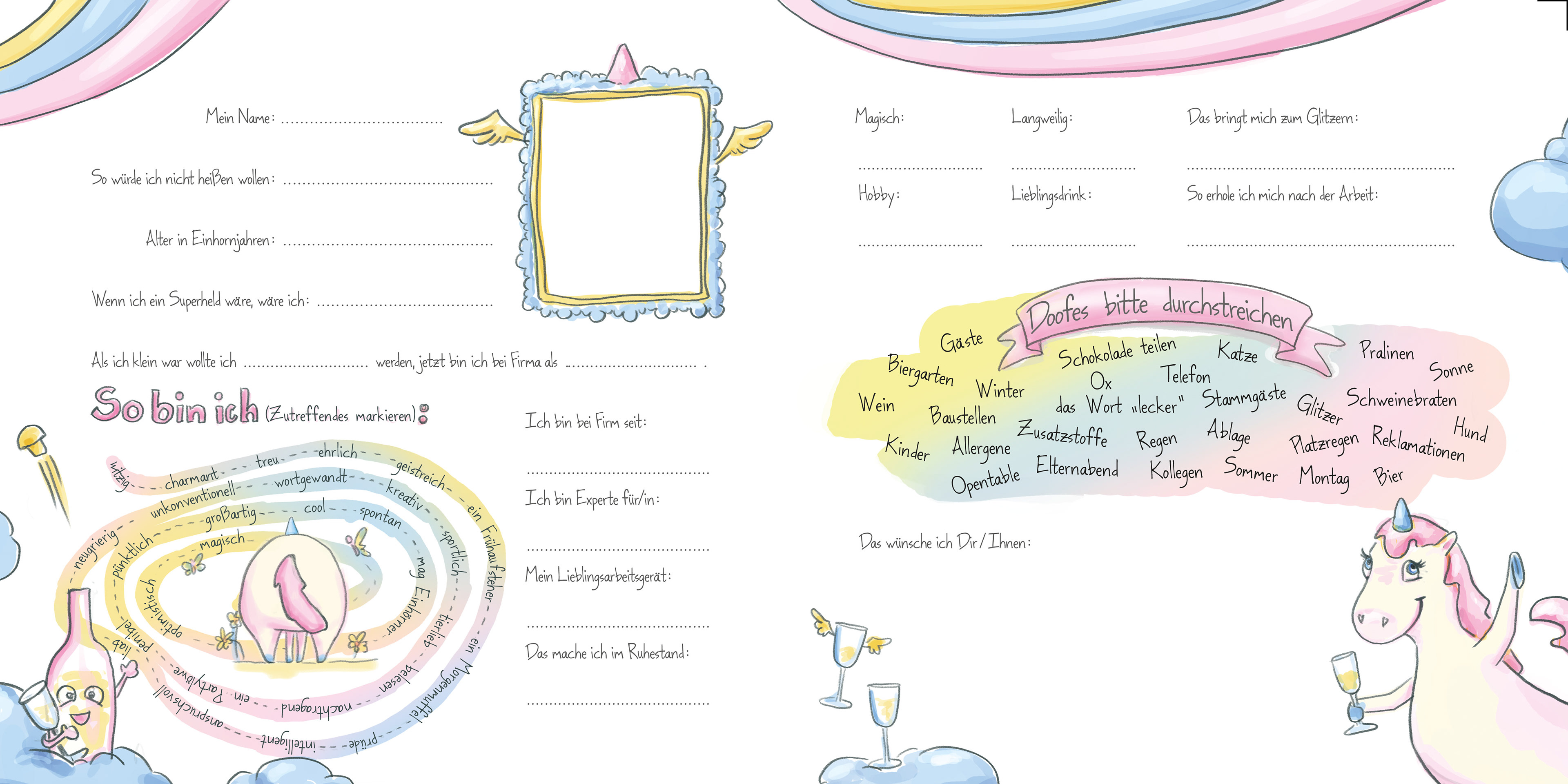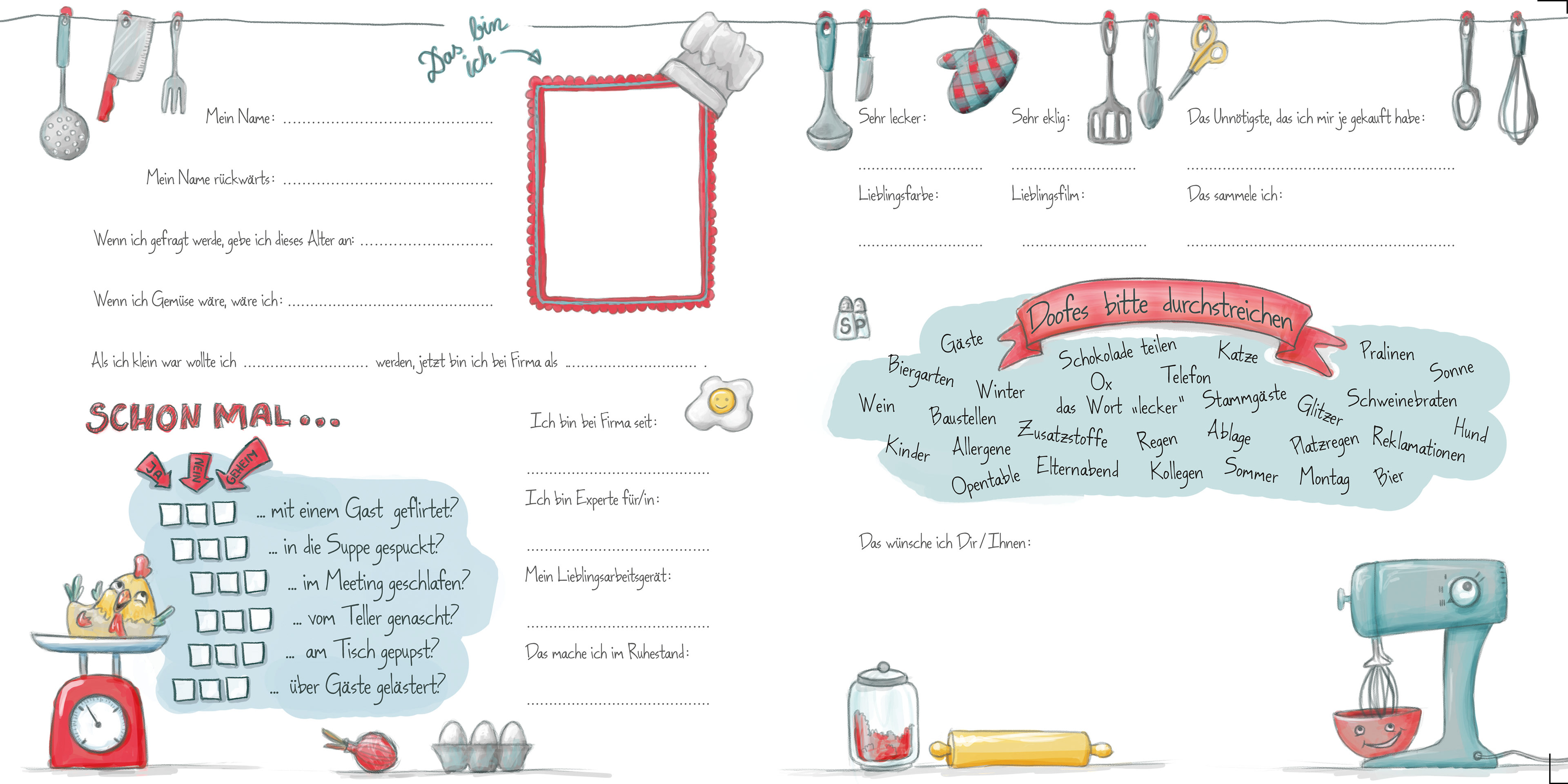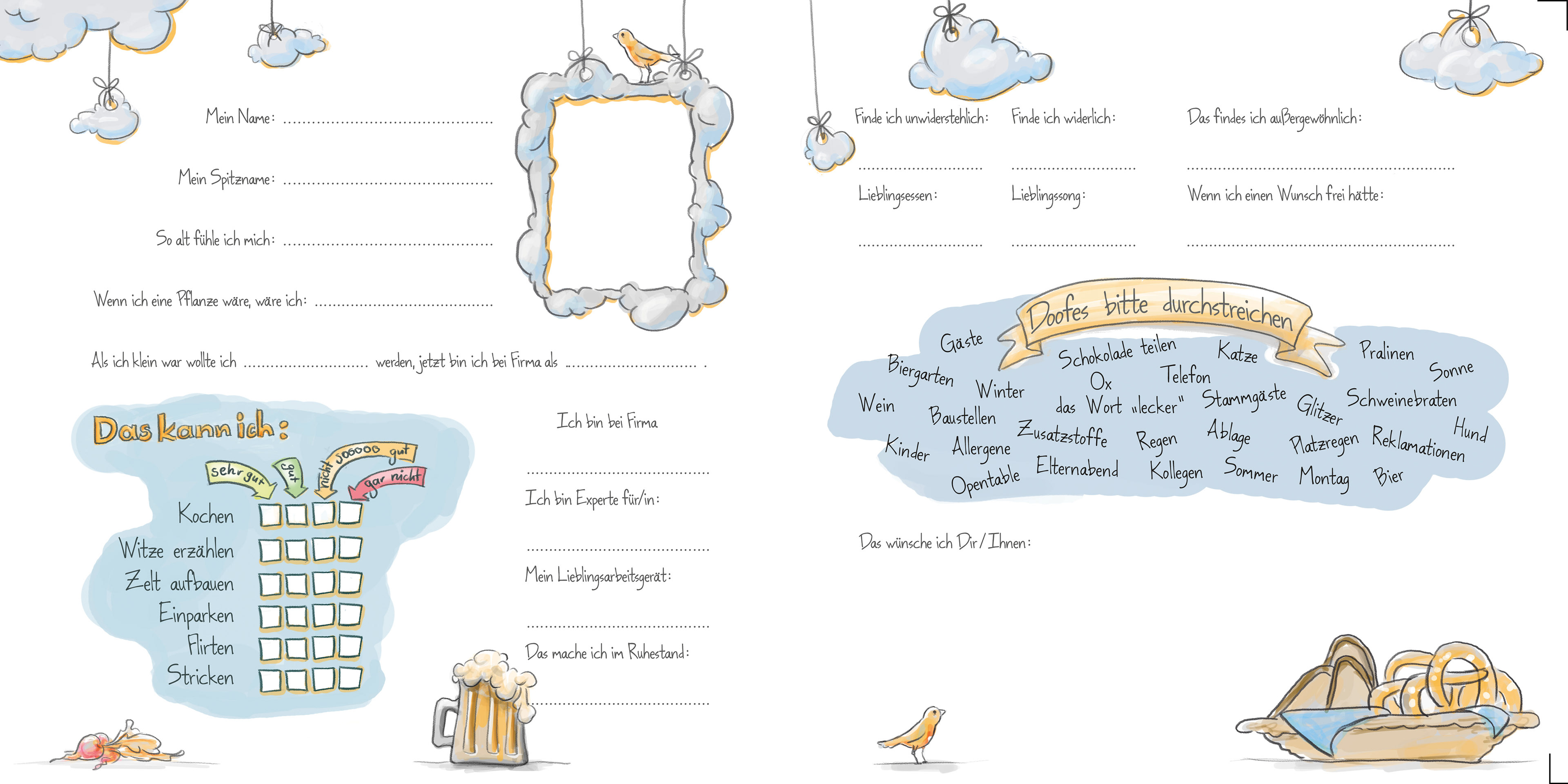 Tools
Pen & paper, Adobe Photoshop, Adobe Indesign on a Wacom Cintiq